Waxing
Eyebrow Maintenance | 15.00
Lips or Chin |15.00
Cheeks | 20.00
Underarms | 20.00
We use a soft and gentle waxing solution suitable for all skin types including those with sensitivities.
Microneedling Treatment Collagen Induction Therapy | 300.00 (1 hr 20 mins), 825.00 for 3 sessions, 1200.00 for 6 sessions
Add on neck with Treatment above | 100.00
3-6 treatments are usually recommended depending on individual's skin. Final results can be seen 4-6 weeks following treatment. Microneedling is a cosmetic procedure, involves pricking the skin with tiny sterilized needles. The small wounds cause your body to make more collagen and elastin, which heal your skin and help you look younger. Skin will be red for 24 hours and possibly a bit dry for a few days. "no downtime"
*NOT AN OPTION IF YOU HAVE: Used ACCUTANE within the past 3 months, have active acne or open wounds, have undergone radiation within the last year, have current skin conditions, infections, herpes simplex, are breast feeding or pregnant, have history of keloids*
Permanent Makeup Pricing
(2 ½ hrs for brow services)
Price Includes 1 Touch up
Micoblading | 400.00
Small blade is used to make hair like strokes to create a more natural looking brow (microblading will not work for oily skin)
Brow Shading | 425.00
Shading is done with a machine through the entire brow to give you a fuller looking brow
Combo Brows | 475.00
Combination of microblading and shading
If you have your eyebrows done by another permanent makeup artist please book a consultation with me before booking a brow appointment.
Consultation- Free
Eyeliner Top & Bottom | 350.00 (2 hrs)
Eyeliner Top or Bottom | 275.00 (1 ½ hrs)
Pricing is for basic eyeliner thickness
This service is not only great to have so you don't need to apply makeup every day, but for some that may not have a steady hand or have trouble seeing to apply eyeliner this is perfect!
Thicker eyeliner (price determined at time of appt)
Eyelash Enhancement (top lash line only) | 200.00 (1 hr)
Ink applied in between the lash line to make the eyes pop for a more natural look
Full Lip Color | 475.00 (includes 1 touch up only) (3 hrs)
Lips are outlined then filled in with the same color
Additional Lip touch ups | 100.00 per touch up
Beauty Mark | 65.00 per mark (30 min)
Lash Lift and Tint Results (Before and After)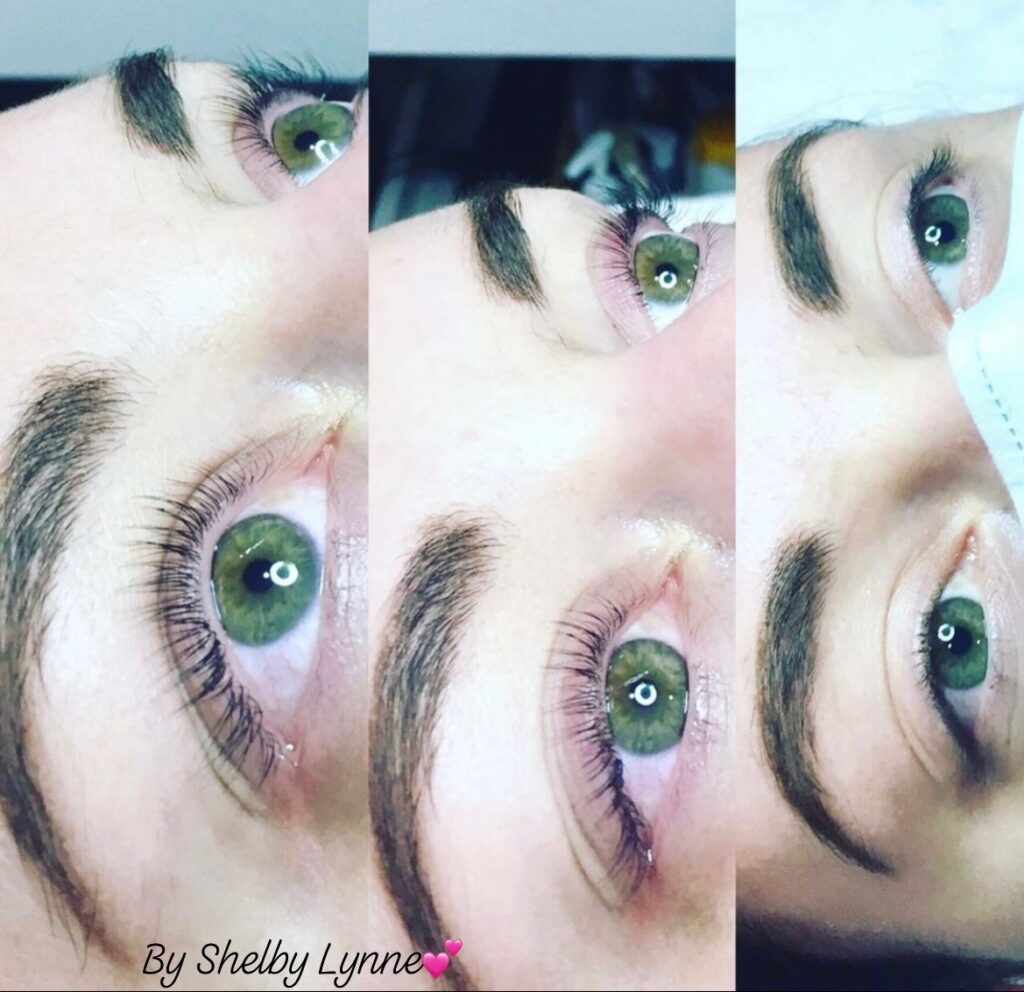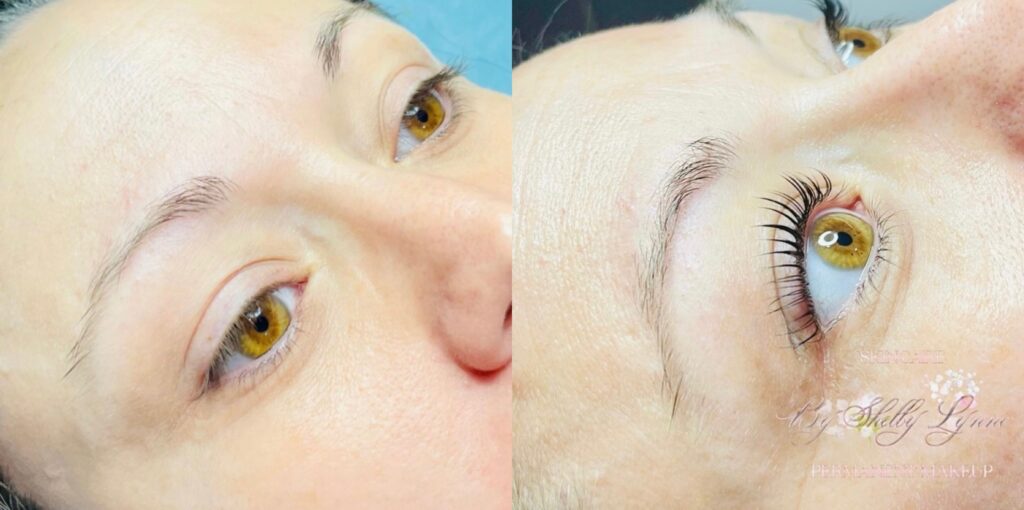 Eyeliner Lash Enhancement Results (Before and After)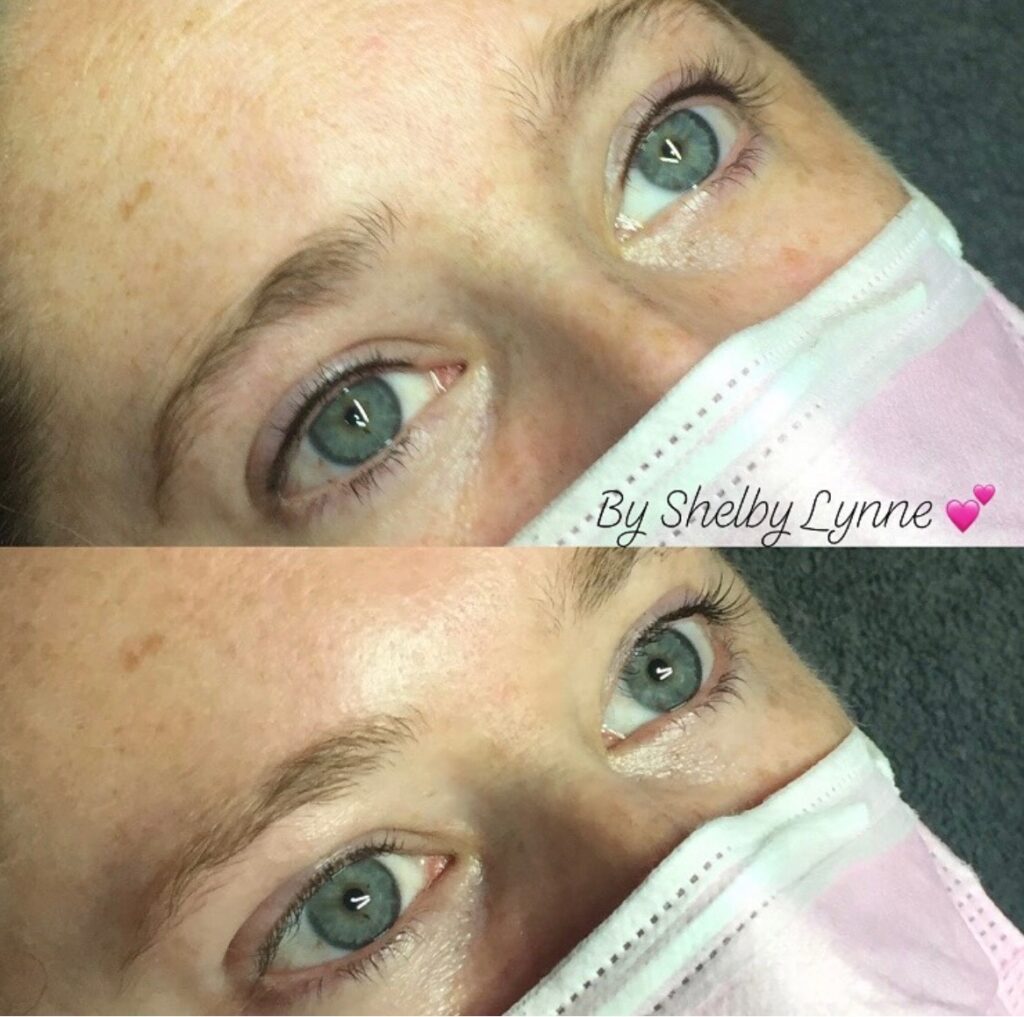 Microblading Results (Before and After)